Infante, Cella or Celli,
Bagnoli Irpino, Avellino
---
Master

Posts: 691
Joined: 21 Sep 2009, 18:18
Location: Bristol, England, UK
Contact:
I think many Italians took the UK as their 1st choice of a better life, but knew the US was a better option and has more to offer. He may have also had Family in the UK and then made enough money to sail to the US.
I found a Teresa Baiocchi in Hendon, London who married a Silvio Bamattre in 1911.

I can not view the manifest as i do not have access, but can you send the images?

Jamie
NAMES
: Capaldi-Tedesco-Tamilio-Minchella-Verrecchia-Tomasso-Franchitto-Innelli-Arpino-Caringi-Colacicco-Macari-Pinchera-Salera-D'Orazio-Ambrosino-Di Mambro-Sigliocolo-Masello
PLACES
: Cassino- UK, USA, Ireland, Canada & Australia
http://www.cassino-families.co.uk
---
That would be a possibility and would make sense, although i don't know of any other family beside him and his sister; Maria Giovanna Baiocchi who married Carino Carlo D'Angelantonio. Their parents were Giuseppiantonio Baiocchi and Maria Giuseppa Cantarelli.
http://i1287.photobucket.com/albums/a63 ... afbd82.jpg
http://i1287.photobucket.com/albums/a63 ... 46a527.jpg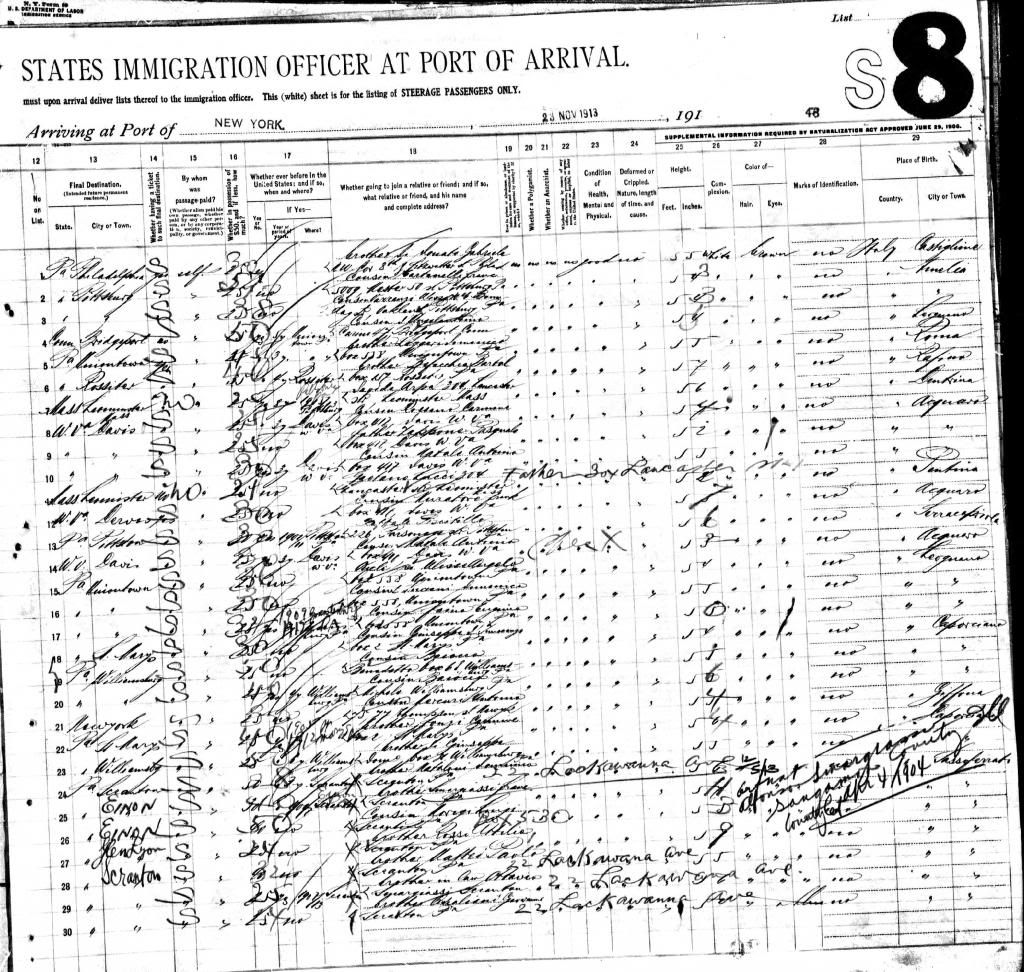 Infante, Cella or Celli,
Bagnoli Irpino, Avellino
---
---
Who is online
Users browsing this forum: Baidu [Spider], Bing [Bot], Google [Bot] and 8 guests

Onomastico
Yesterday :
s. Gregorio III
Today :
s. Damaso I
Tomorrow :
s. Giovanna Francesca di Chantal