I'm a little confused because while searching for the kids of one brother I also found kids from Emidio Mosca from 1890's but he did not get married until 1907 and where it usually shows the name of the mother it doesn't seem like it does and it looks like something saying he is not married or something like that, thanks everybody!!!1
with Flavia if someone could decipher the handwritten stuff on the left side that would be great, thanks again.
Flavia Mosca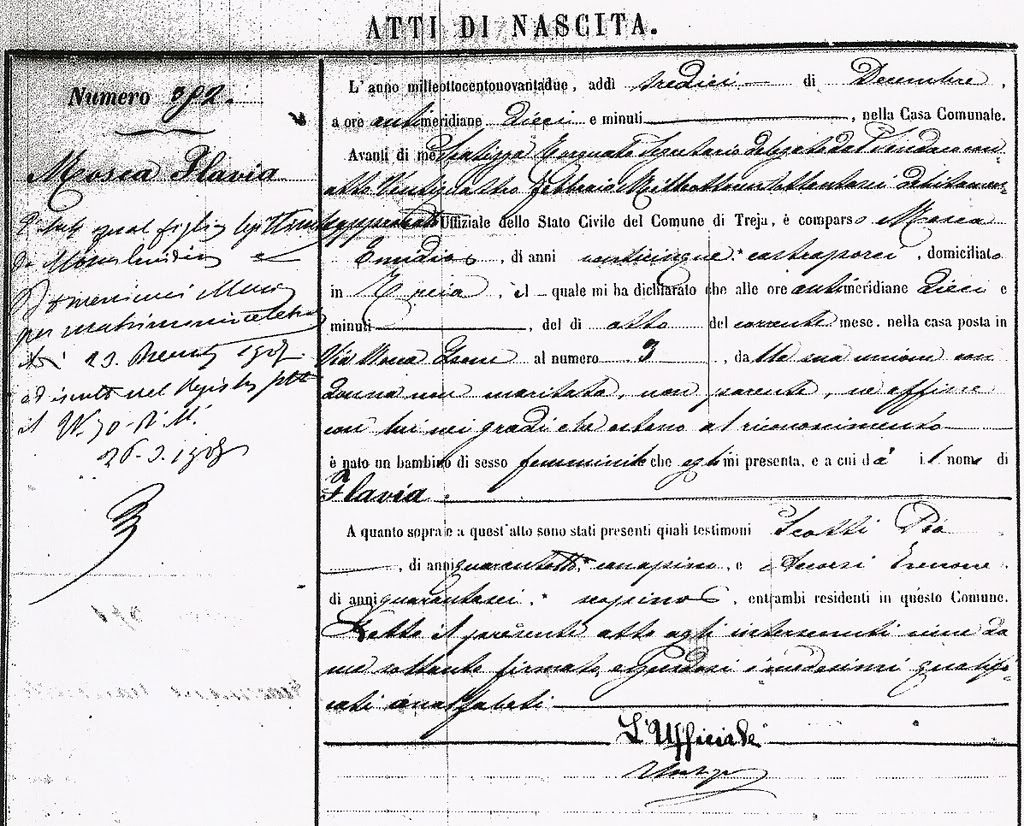 could some one tell me the name of the street they live on?
Guglielmo Mosca