My father was 1st gen in USA-->GF & GM had 2 children in Casalvecchio di Puglia before having him and another child after emigrating to Milford Massachusetts.
GF+GM+father (younger male) & his siblings in the early '30s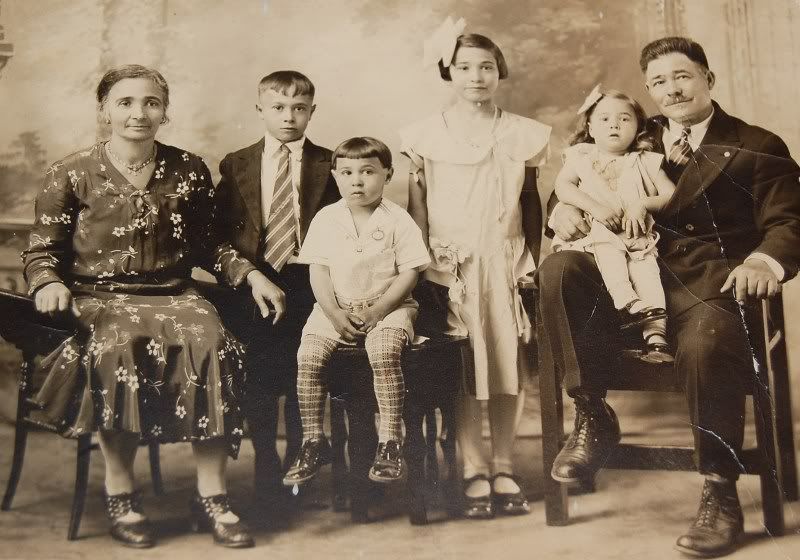 I've got rock solid data on GF (1888-1943) & GM (1889-1951) even though the 1st gen siblings were quite fragmented and very little history on this side of the family was transmitted to the 2nd gen. My father spent 20+ years in the military moving us to different bases every couple of years...and was of the belief that his children should learn English ONLY and that Americanizing us was in our best interest......

I've been digging through the previous topics and have found many of the suggested linked sites to be quite helpful/informative. I'll keep trying to mine these resources but am comforted that if (WHEN

) I run into a brick wall--there are folks like y'all around!