Ok, I was going through my records, and recording the information on the birth record of Filomena verrillo that I had you all translate a few days ago.
Now, I am confused, and hoping someone may shed some light on this.
I sent you a record of birth for Filomena Verrillo--
Father Francesco Verrillo, mother Luisa Montano. Born on April 17, 1860
The record is numbered at the top: Numero di Ordine 129
Here is that record copy again: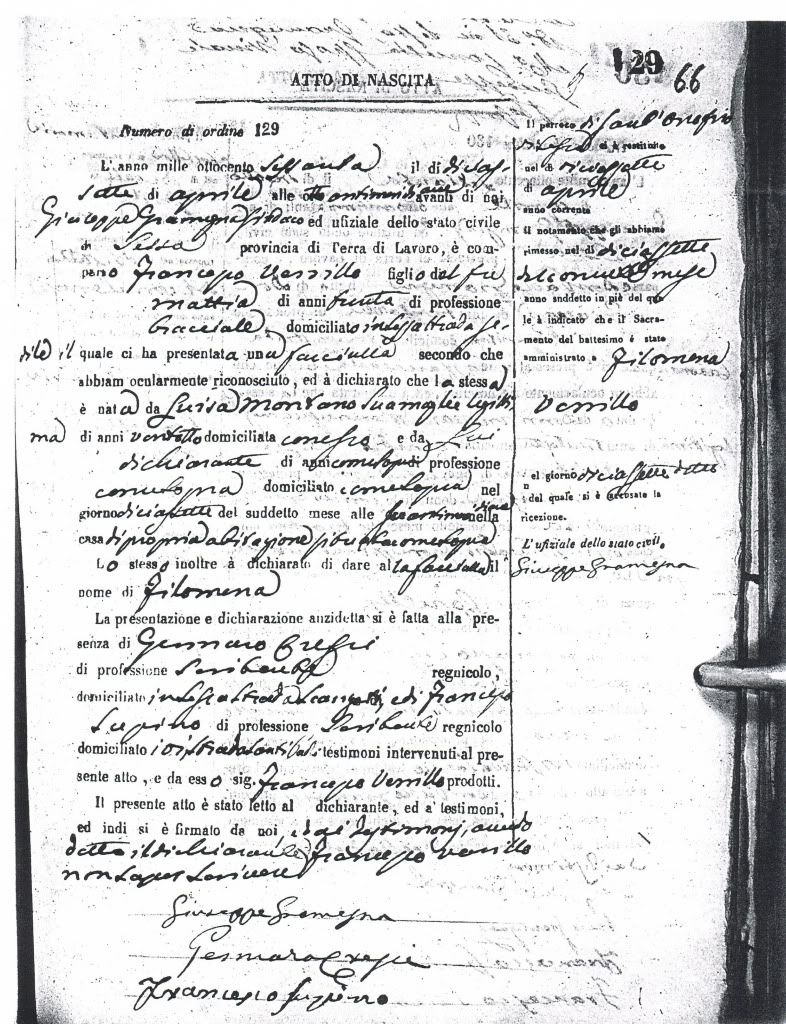 Now, I also have this record:
It states That Filomena Verrillo was born to Francesco Verrillo and Luisa Montano
But the record number of this Atto Di Nascita is 257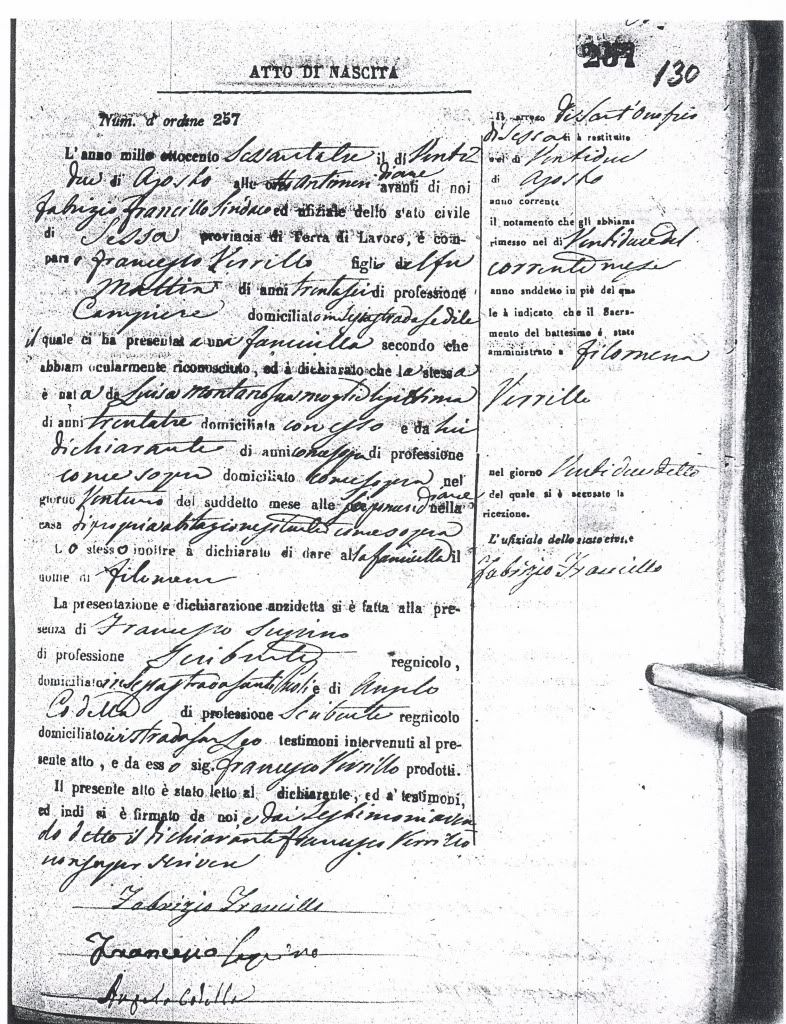 Maybe I am reading something wrong, but if someone could help me out on this, I would very much appreciate it.
Could it be possible to have two Filomenas born to the same family? Or is there a greater chance that these are just two seperate families.
Help!