I'm attaching a copy of part of a baptismal record I received from Our Lady of Pompei/St. Peter's Church in Syracuse, New York where my Great Aunt Cristina was baptized. On line 276, where it begins "Vincenzo Alia," what does it say after "Maria Virgola" and before "Syracuse?" I apologize ahead of time if the type is too dark, but this is the copy I received in the mail. Thanks for any help you can give me.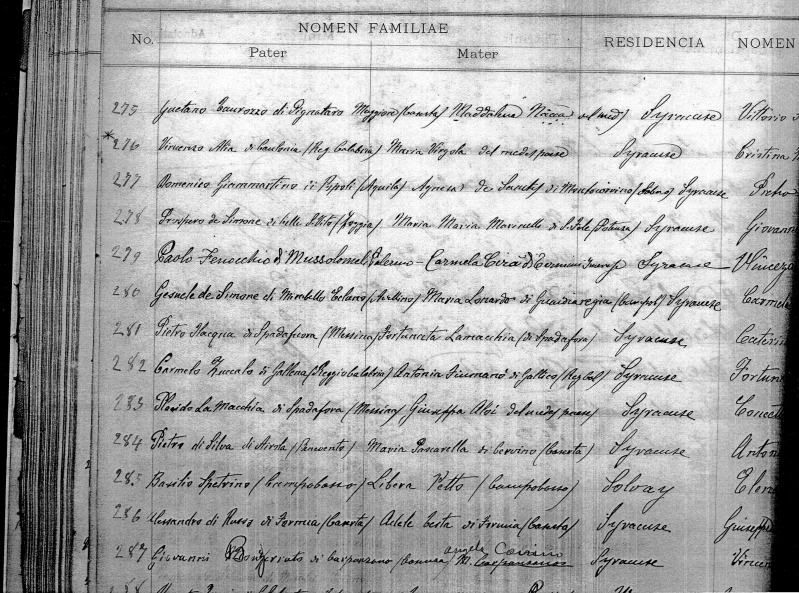 ---
Master

Posts: 5742
Joined: 13 Feb 2004, 00:00
Location: Rome, Italy
Contact:
"del medes(imo) paese"=of the same village (as Vincenzo Alia)
---
Thank you, Livio. Much appreciated.

---
Who is online
Users browsing this forum: mmogno, Yahoo [Bot] and 6 guests

Onomastico
Yesterday :
s. Maria Maddalena
Today :
s. Brigida di Svezia
Tomorrow :
s. Cristina di Bolsena