Elite

Posts: 389
Joined: 11 Dec 2007, 14:13
this is for Salvatore Mosca born in Treia, Macerata in 1900.
any translation would be great!!!
thanks.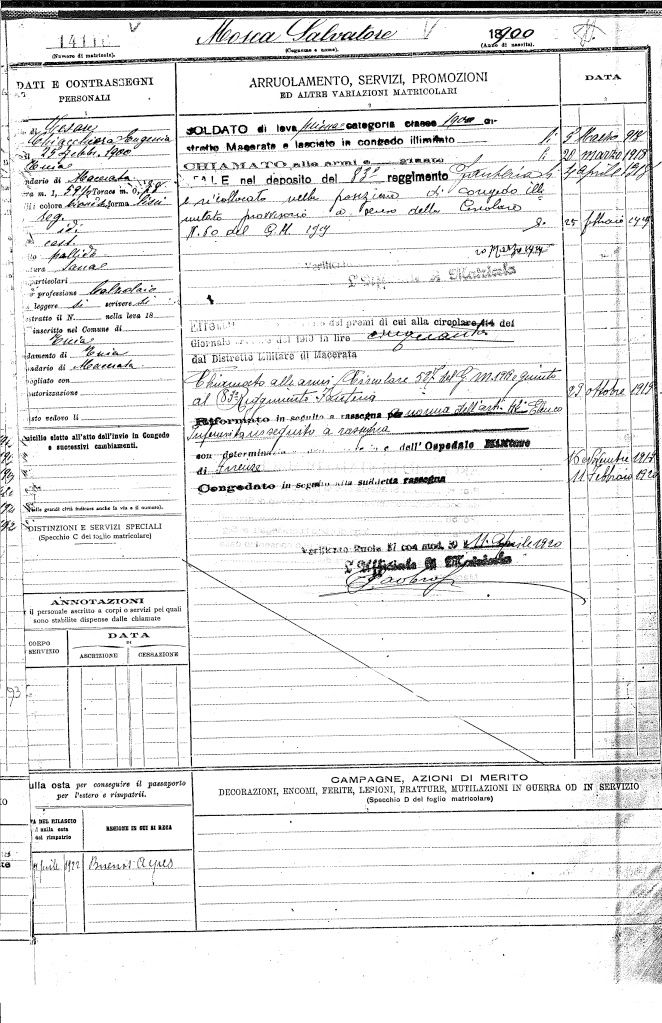 Looking for the surnames Mosca( Marches ), Pizzoglio (Piedmonte), Chiacchiera, Lobasso(Bari), Gallo(Malvito), Azzolina (Messina).
---
Who is online
Users browsing this forum: Google [Bot] and 4 guests

Onomastico
Yesterday :
s. Mario e fam.
Today :
s. Sebastiano
Tomorrow :
s. Agnese di Roma