Elite

Posts: 389
Joined: 11 Dec 2007, 14:13
Good Evening everyone!!!
if someone could help me decipher what Angelo's age is, it looks like 40 something and Clementina's last name.
also if anyone can tell me the name of the street where he was born.
Thanks!!!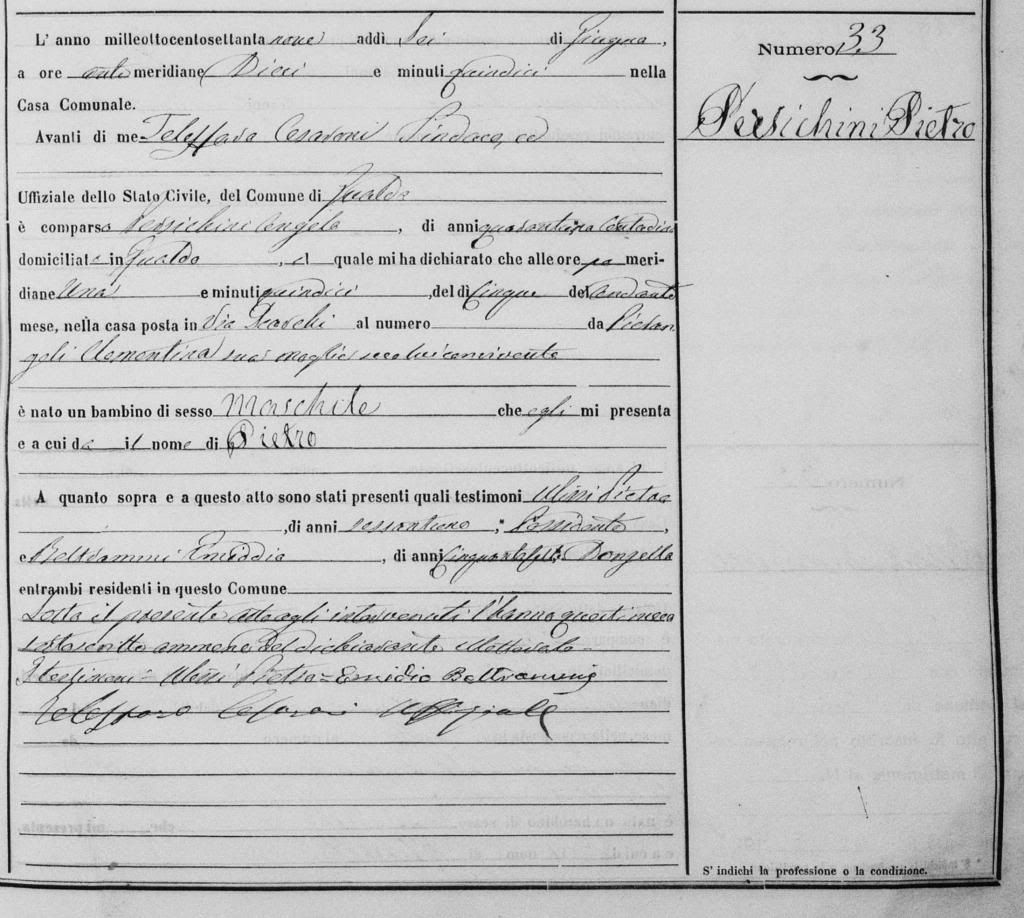 /img]
Looking for the surnames Mosca( Marches ), Pizzoglio (Piedmonte), Chiacchiera, Lobasso(Bari), Gallo(Malvito), Azzolina (Messina).
---
Angelo is 41. Clementina's surname is Pietangeli. I don't know about the street name.
Erudita
---
Who is online
Users browsing this forum: Majestic-12 [Bot] and 3 guests

Onomastico
Yesterday :
s. Elia
Today :
s. Lorenzo da Brindisi
Tomorrow :
s. Maria Maddalena