Elite

Posts: 409
Joined: 09 Jan 2011, 23:58
Location: Rochelle Park, NJ
To all who have helped me in the past:
A big thank you to everyone in this forum that helps translate, give their opinion and offer knowledge. I learned so much from Italiangenealogy.com over the years. I am working now so I am not working that often on my genealogy projects, that is why I am not on the site as often as in previous years. Every time I posted a question, someone was always willing to help and encourage me to search more into my roots. Thank you. I wish all a very happy and healthy 2016!

It is hoped that the research I am doing helps to discover, preserve and celebrate my family history.

Sue Antista
ItalianbellaSA
---
Master

Posts: 3141
Joined: 16 Oct 2012, 10:54
Happy New Year to you also! I hope that it is an extra special one for you. Thank you for your kind words.
Angela

---
Happy New Year 2016!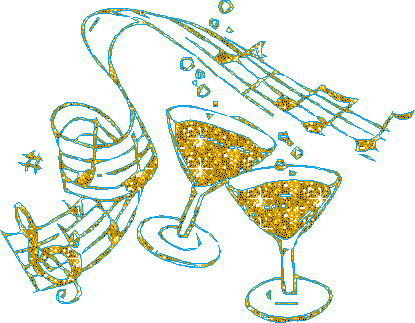 suanj
---
Happy New Year from Pescara. Supposedly many municipalities in Italy have banned the personal use of fireworks due to the Smog alert -- but all in Italy should be more than familiar with how "those things" go. So we will wait until Midnight and see what we hear. Auguri.
---
Midnight has come and gone and as predicted the celebrations in my city were noticeably low key compared to previous years. We did hear fireworks and firecrackers but they were not nearly as intense with many Italians apparently abiding by the ban issued by some municipalities.
---
Who is online
Users browsing this forum: No registered users and 14 guests

Onomastico
Yesterday :
s. Lorenzo da Brindisi
Today :
s. Maria Maddalena
Tomorrow :
s. Brigida di Svezia