Staff

Posts: 192
Joined: 23 Jan 2007, 00:00
Location: ny
Now I have never done this before so I hope it works

. Could anyone translate these for me? I am not even sure if I linked them right. Can anyone help? Thanks, Mike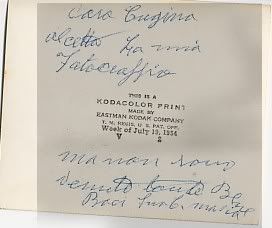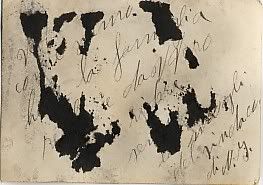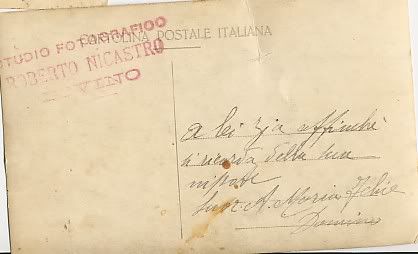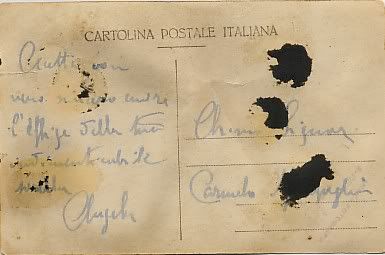 ---
Master

Posts: 5819
Joined: 13 Feb 2004, 00:00
Location: Rome, Italy
Contact:
Mike, see my translation below each picture
MikeSavoca91 wrote:Now I have never done this before so I hope it works

. Could anyone translate these for me? I am not even sure if I linked them right. Can anyone help? Thanks, Mike

Dear cousin accept my picture, but I'm not very well (in the picture), Kisses. Your C. (cousin?) mario

This one is unreadable

This was missing in your post and I cannot read it... The name of the person in the picture could be Concettina

To you Aunt so that you remember you niece. Sister A. Maria Felice xxxxx

(this is on the left) ..... the picture of your unforgettable sister. Angela
---
Staff

Posts: 192
Joined: 23 Jan 2007, 00:00
Location: ny
Thanks You !!! That helpes.
---

Onomastico
Yesterday :
s. Donato di Fiesole
Today :
s. Giovanni da Capestrano
Tomorrow :
s. Antonio Maria Claret