Italians and Coffee: a guide to the "culto del caffè"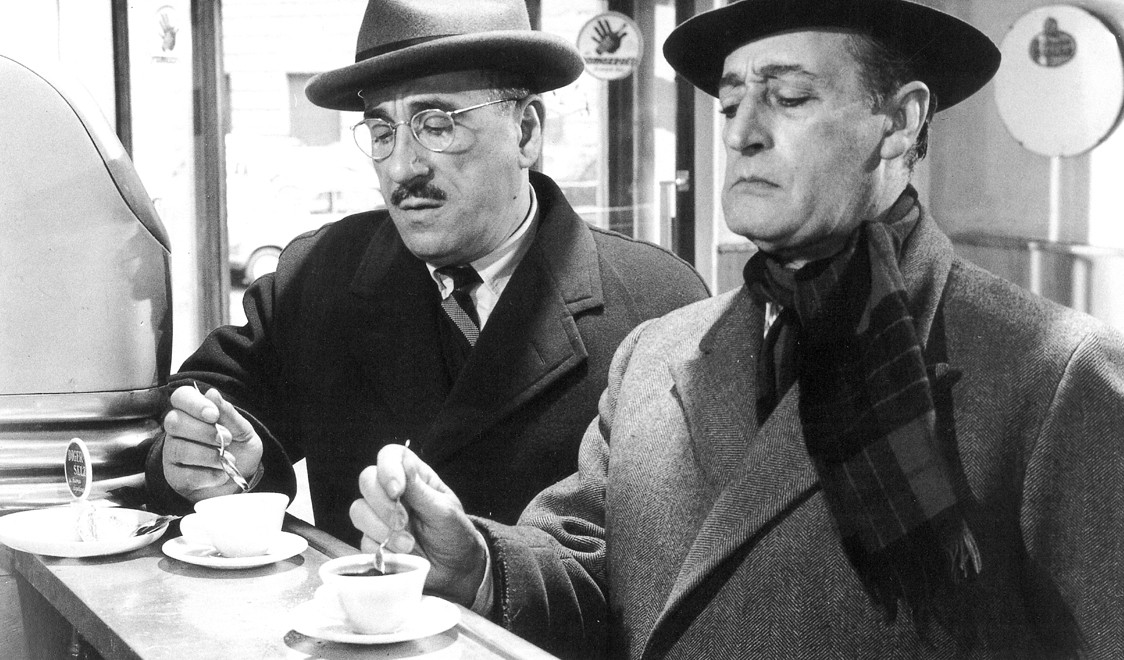 Italians have not invented coffee, yet the passion they have for it makes the rest of world believe they discovered it. Around the end of the sixteen century, it was Venice where coffee was first introduced. Thanks to its trade relationship with the Eastern countries.
Initially, coffee was considered a valuable beverage due to its high price, but when the plantations began to proliferate, it became accessible to all, thus becoming the most drank beverage not just in Italy but worldwide. Along with the pizza and the pasta, coffee has become a real "culto" for Italians. The whole world knows and envies the famous "espresso" who many try to copy, but can't quite get the hang of it.

Of course such a "culto" comes with certain customs. Of which one is the Naples folk custom that talks about the rules that need to be followed to drink 'na tazzutella 'e caffè: coffee must be enjoyed strictly "comfortable", "hot" and "strong". In this southern Italian city there is also a tradition called "Il Caffè Sospeso". This iswhere someone who walks into a bar pays for two coffees: one for himself and the other for someone in need – usually a stranger. It's not as common as it was years ago, but some people still do it.

The Italian ritual behind a cup of coffee is unique, defined by most as an undeniable pleasure. For some Italians it is an energizing, relaxing and convivial drink. In fact for most of them it is the best way to start off the day, and to regain energy and recharge. It is also the right beverage to offer guests: most see it as an experience to be shared. A good relaxing break from work or any other daily activity is not a break without a good espresso. Its taste, of course, is what most like best, but it's not just that. Coffee can give joy even before tasting it: to Italians it's aroma and it's color is as pleasing as its taste, .

Over the centuries, Italians have invented a series of variants to the coffee. Such as: Espresso, the most classic one, followed by the Caffè macchiato, which is like the espresso but with some frothed milk. Then there is the Caffè Ristretto, a shorter and stronger version of the espresso, made with less water. The Caffè Americano is not like the American coffee most Americans would probably think of. It is just a more watery espresso, but still strong and tasty. The Caffè Corretto is the classic espresso, but with a drop of liquor, usually grappa or sambuca. And of course the Cappuccino, which is coffee combined with steamed milk and, unlike the other variables which are drank at any time during the day, mostly drank for breakfast, usually with a brioche, but certainly not later than 11am. The Caffè Doppio, which is a double espresso, is not an Italian habit, although many believe it is. Italians do drink a lot of coffee, just not in big doses at a time.

Are you wondering why Italians are so into coffee? Well, you should know that the are many benefits. First of all, it helps to prevent diseases. Then, it affects the brain activity which helps you concentrate at work and it makes you more productive. Also, it can lead a to longer life by making your organism healthier. But to be honest, most Italians don't think of these benefits, which are all up for debate. For them the most important reason to drink coffee is quite simple: Italians just like their coffee as much as they like their national autumn, pasta and olive oil. Without it, they wouldn't feel Italian. And let's face it, is there anything better than being Italian?

Espresso, anyone?